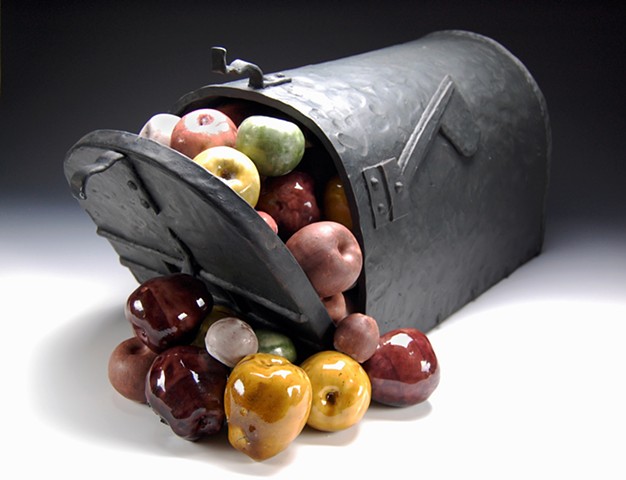 Lauren Sandler investigates cultural narratives of power and perspective through the vernacular of the vessel. Her fragmented forms, allegoric containers, and mundane assemblages deconstruct mythologies and inscribe substance in detritus. She explores mutable topographies of interior obfuscated terrain and exterior perspectives. Through functional and sculptural work, she invokes themes of memory, containment, and context. Her practice highlights those of us overlooked, amplifies interdependence, and implicates our assumptions of normal, beauty and worth. With a background in anthropology, she examines the language of the artifact through narrative, history of use, and fluency of touch.
Originally from New York City, Lauren's felt sense developed through the contrast of the city's prodigious exterior, to the small space of her family's apartment, and later the panorama of the mountains. Her work finds an affinity in the place where visceral and structural meet, a shared intersection of body, culture, and history, with the mundane as monumental.
Lauren exhibits nationally and held residencies at The Clay Studio of Missoula and Watershed Center for the Ceramic Arts, where she received the Kiln God Award. Lauren currently serves on the Board of The National Council on Education for the Ceramic Arts as Director at Large. She holds an MFA in Ceramics from Penn State University, and undergraduate degrees in Anthropology and Ceramics from Ithaca College and SUNY New Paltz. She has taught at SUNY New Paltz and at Skidmore College, and is currently an Assistant Professor and Program Head in Ceramics at Tyler School of Art and Architecture at Temple University in Philadelphia.